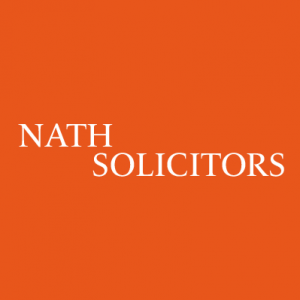 In these uncertain times, it's important for all businesses, small or large, to ensure that their commercial contracts are watertight. Without an experienced commercial lawyer, small companies usually don't have the legal knowledge, skill or resource to protect themselves. Without properly drafted and negotiated commercial contracts, small businesses could be leaving themselves open to financial and reputational risks. Working with a professional and experienced commercial lawyer, especially those who can provide you with fixed fees, can help you protect and indeed grow your business.
With their new fixed fee commercial contract reviews offering, tailored specifically for businesses as a result of the Covid-19 pandemic, Nath Solicitors based in London could help you.
With over 30 years of experience providing commercial contract advice for UK and international businesses, Nath Solicitors can help your business with their commercial contract services, with fixed fees available, without you having to choose from only large City law firms.
Reasons Why You Should Consider Nath Solicitors
Here are some of our top reasons why you might want to consider hiring Nath Solicitors to provide you with a fixed fee commercial contract review for your business:
Give you access to more than 30 years' high calibre legal experience in the UK and internationally
As a business owner or manager, you don't need to know all aspects of commercial contract law and practice, especially when it comes to complex commercial contracts for your organisation. With exposure to an incredibly wide range of commercial transactions, Nath Solicitors have over 30 years of experience of commercial contract drafting, revision and negotiation.
Prioritise you and your business interests with an in-depth understanding of emerging industries
This pandemic has brought unexpected circumstances to most businesses worldwide, especially small businesses. When hiring a commercial lawyer, you should choose one with experience in your sector so that you will receive commercially tailored advice. Nath Solicitors offer valuable and practical commercial advice on your contracts, such as those with suppliers, so that you will have peace of mind and greater certainty.
Offer different perspectives, with extensive experience as in-house legal advisers to large City-based multinational corporations
Having to deal with a legal dispute or any legal-related issues is something most businesses would prefer to avoid if they can. Hiring an experienced commercial lawyer helps to ensure you have all options and opportunities laid out in front of you. Nath Solicitors can explain your business with intelligent, robust agreements that protect the legal interests of your organisation.
"The advice and suggested approach certainly worked very well for me and I also felt a sense of safety and control being mentored through a very daunting process. You are brilliant at what you do and you helped me to cope with a very stressful situation. I would not hesitate to recommend Nath Solicitors." – Nath Solicitors client in 2020. 
 "I contacted Nath Solicitors in need of urgent legal advice. I needed a firm with city experience, and I found Shubha to be kind, patient, and very knowledgeable about the subject matter. Her response was quick and diligent, giving me confidence in her expertise. My issue was resolved swiftly and expertly. They are a cost-effective and viable solution to City/West End firms. I received a high quality, cost-effective, 10 out of 10 services that went above and beyond my expectations. Shubha and her teams were a Blessing and a pleasure to work within a stressful situation. I'd have no hesitation in using the services of Nath Solicitors again or recommending them to others." – Nath Solicitors client in July 2020
Contact Nath Solicitors for a Commercial Contract Review at a Fixed Fee 
The above are just some of the happy testimonials received from clients of Nath Solicitors recently. If you are looking for a commercial contract review or legal advice for your small business, get in touch with the commercial contract experts at Nath Solicitors at https://www.nathsolicitors.co.uk/ . To discuss how they can assist you with drafting/negotiating commercial agreements, call their London office on 0203 670 5540.