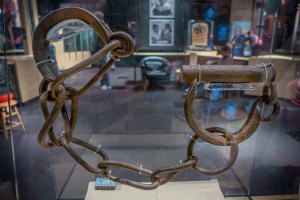 This October, the UK Modern Slavery Act 2015 will come into force. The act introduces a number of measures relating to slavery and human trafficking, including measures that will affect businesses. Section 54 of the act requires all commercial organisations over a certain size, to make disclosure about what they do (or don't do) to ensure their supply chain is free from slavery and human trafficking.
This is an interesting provision as it attempts to tackle on of the most difficult issues in commercial law – how to effect socially responsible corporate behaviour on a global scale. This is not the first and will hopefully not be last attempt the UK legislature make to ensure that UK businesses respect human rights and encouraging corporate entities to consider the wide implications their profits may have.
What are the new disclosure requirements?
Under the new law, businesses that meet the threshold will be required to produce a "slavery and hum an trafficking statement". They will be required to do so each financial year. The statement must outline the action they have taken in that year to make sure that human trafficking and slavery does not take place in their own business, or any of their supply chains. Where businesses have not taken such steps, they will be required to disclose this.
Businesses are not required to take steps to ensure that slavery and human trafficking is not taking place as part of their business or supply chain and can comply with the provision merely by stating that they have not taken any steps. However, making such a statement may be significantly damaging to the reputation of the business and thus the government hope that the threat of such damage will persuade businesses to take action.
Interestingly, businesses will be required to publish this statement on their website and display a link on the homepage. Where a business does not have a website, anyone who requests a copy of the statement must be provided with one within 30 days.
What are the penalties for non-compliance?
As is often the case with Corporate Social Responsibility policies, this provision suffers from lack of effective enforcement. There are to be no financial or criminal penalties for failing to comply with the provision, however the Government may bring proceedings obligating the body to comply. It will be interesting to see when and if the Government will be willing to take such measures to force companies to comply, particularly where the only repercussions from making the statement could be a negative impact on reputation.
Will the provision have any impact?
Disclosure acts as one of the best means of policing companies as they are threatened by repetitional risk as it can affect their place on the market. Negative reputation can affect shareholders willingness to invest in companies either because of moral and personal objections, or because they believe it will have a negative affect on consumers willingness to deal with the business. Consumers are more sensitive to companies ethical statements than you might think,   a study of ethics in the market showed that as much as 70% of consumers will decide not to buy products from a companies they believe to have questionable ethics. (D. McBarnett,'Corporate Responsibility; Beyond Law, Through Law, For law', (2009))
This shows that the disclosure requirement in the UK Modern Slavery Act may have a significant impact on investment choices, preferences of consumers and business practice in general and may force companies to think more about both their own businesses and supply chain ethics.