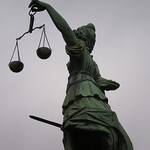 You've had a great idea, mentioned it to a few friends and family and now you're ready to start work. Whether you are raising money, working with a business partner or already beginning to engage with clients you need to consider how to protect yourself legally. You know you need the best legal advice that money can buy, but often the money available to a new business just isn't there to spend on lawyer's fees. Getting the right advice can make a big difference to your business as it gets started and may help you sleep better at night with less to worry about.
You might decide that you have enough legal or commercial knowledge to go it alone and there are plenty of resources available online for free open source simple documentation. But, if you are going to use a lawyer here are a few tips to choosing the right one and getting the best results from them.
Financial certainty – The key driver in choosing any external provider is almost always "how much it will cost?". Initial low hourly fees can quickly add up if the scope of the work changes. Ask the firm that you want to use to agree to a fixed fee. After all, they have more experience in drafting shareholders agreements than you so they should know how much they cost. With a fixed fee, the lawyer then has an incentive to get the work done as efficiently as possible.  Many firms and alternative legal providers now offer retainer and subscription services to their business clients.
Give as much information as possible – the more information you provide to the lawyer, the easier it is for them to draft the document that you need. Most legal documents, especially for start-up businesses, are fairly standard. Only the details specific to your business change so provide these to your lawyer at the outset to save time and money.
Make sure the solicitor understands your objectives – you might need a confidentiality agreement urgently to win a client or an investor. Or you might want a directors agreement in place just to cover worst case scenarios. Whatever your reason, letting the lawyer know will help them to provide the most appropriate advice.
Is this the start of a long term relationship? – every start-up business has big plans for the future. Do you need to choose a law firm that will stick with you as you grow? The firm that you pick when you are just starting out may not be the most appropriate firm when you are about to launch your brand new product to market. Take a small look into the future and see if you need a firm that can cope with you as you grow. They may be more expensive to begin with but you won't need to explain everything from scratch each time you use them.
Get references – but don't take them too seriously. Checking out your chosen lawyer online has its advantages and disadvantages. With the internet being so open, reviews can be biased and misleading. Firm's own websites will naturally play to their strengths and tell you how great they are. Ask if you can speak to an existing client of the firm. Of course, they will only provide details for someone who will speak highly of them but here is your chance to check if the law firm is right for you.
The most important consideration is finding a lawyer that you feel comfortable with, who understands your business and your priorities and won't bust your budget.
Contribute a guest business law blog post
Want to contribute your own guest business law blog post for our readers? Click here to read our guidelines and click here to get started.